QuickTip: Set Network Priority in Windows 10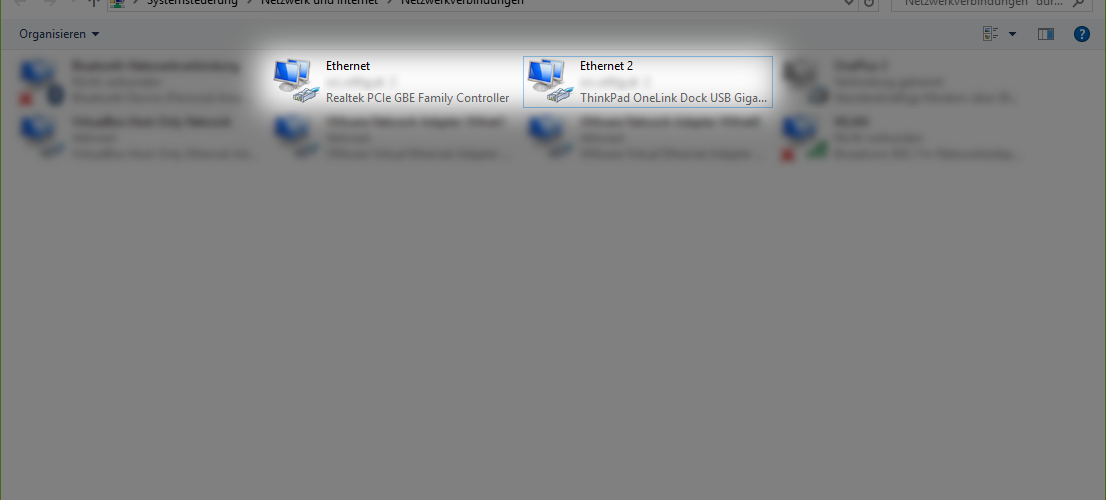 Here's a little quick tip on how to make one network interface a higher priority than the other ones!
This is useful if you (like me) have multiple connections on different VLANs at work or at home which both are isolated from each other. In my case I'm using it to test stuff in a virtual machine on the user network while my main workstation remains in the admin network, tho Windows 10 automatically decides to set my main laptop to the user network for whatever reason.
German Version available here/Deutsche Version hier verfügbar: QuickTip: Netzwerk in Windows 10 priorisieren
Open Control Panel > Network and Internet > Network Connections
Right click the desired high (first) priority connection
Click Properties > Internet Protocol Version 4
Click Properties > Advanced
Uncheck "Automatic Metric" and enter 10 in "Interface Metric"
Click OK
Repeat for the second connection but this time use 20
Source: Microsoft Answers